Michele worked alongside the founder, Liza, to re-build the Ruggish brand website. This project began with a brainstorming session where we talked through brand goals and also key differentiators in order to bring that to life on the website. The result was a beautiful website that everyone is proud of. Check it out and you'll see why I have two in my home.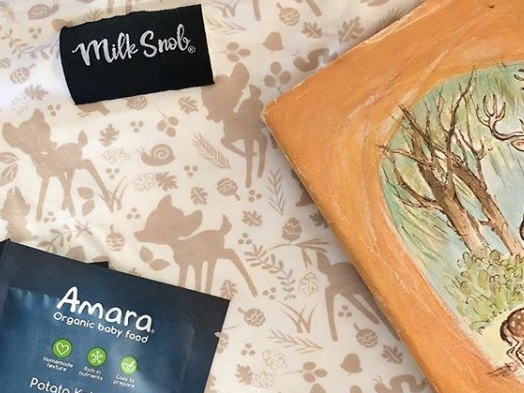 Founded by women, it is a pleasure to help Amara grow. This project began with a custom tour that predates TOGGLE. Michele worked closely with the founders to build a road show that took the founders from Seattle to San Diego, showing off the product at kid-aligned service businesses. The result was both brand recognition, social content, and a large database of pediatricians and businesses that would pass along the brand message to parents. This resulted in more retail sales. Michele has continued to work with the founders and now helps with social media, including custom giveaways, photography, and influencer marketing.
What if you could support businesses that align with social causes you believe in? Shop the Change is a revolutionary app that will provide transparent brand information, sortable by social value (i.e. gender equality, racial sensitivity, etc.), so you can shop from brands that care. Michele manages all marketing, including social media. With social as a focus while the app is being built, Michele single-handedly has grown the following 4x so far. Michele is also focused on pitching the app to investors, as well as monetary goals for the app once launched.
Zero additives. Nothing but tea. Michele has worked with Tejava for multiple years, and also loves the product. She recently launched a robust custom influencer program to help show social media consumers where the product is sold, with a special end of summer giveaway. The giveaway resulted in increased social following and engagement as well as brand recognition that resulted in direct sales.